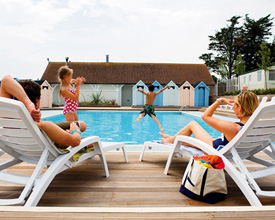 Seaview Holiday Park - Set amongst green fields and woodland, you'll be delighted to find Seaview's elevated and rural location above the bay is just minute's drive from the famous harbour and sandy beach at Weymouth. But guests here will find that they get an added bonus of being able to take full advantage of the facilities and activities on offer at sister Park, Weymouth Bay, just a short walk away.
Seaview Holiday Park offers: Holiday Caravans for hire,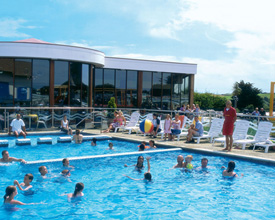 Weymouth Bay Holiday Park - Seeing a beautifully landscaped entrance and bordered by green fields, you get a welcoming view driving into Weymouth Bay, with a wide sandy bay and harbour only a short walk away. Enjoy the glass-domed indoor pool and outdoor pool, as well as full use of the facilities and activities of sister Park, Seaview, just next door.
Weymouth Bay Holiday Park offers: Holiday Caravans for hire, Holiday Lodges for hire,